Brisbane | Find out how to invest in Property
25 October, 2019 @ 12:00 pm

-

26 October, 2019 @ 12:00 pm

AEST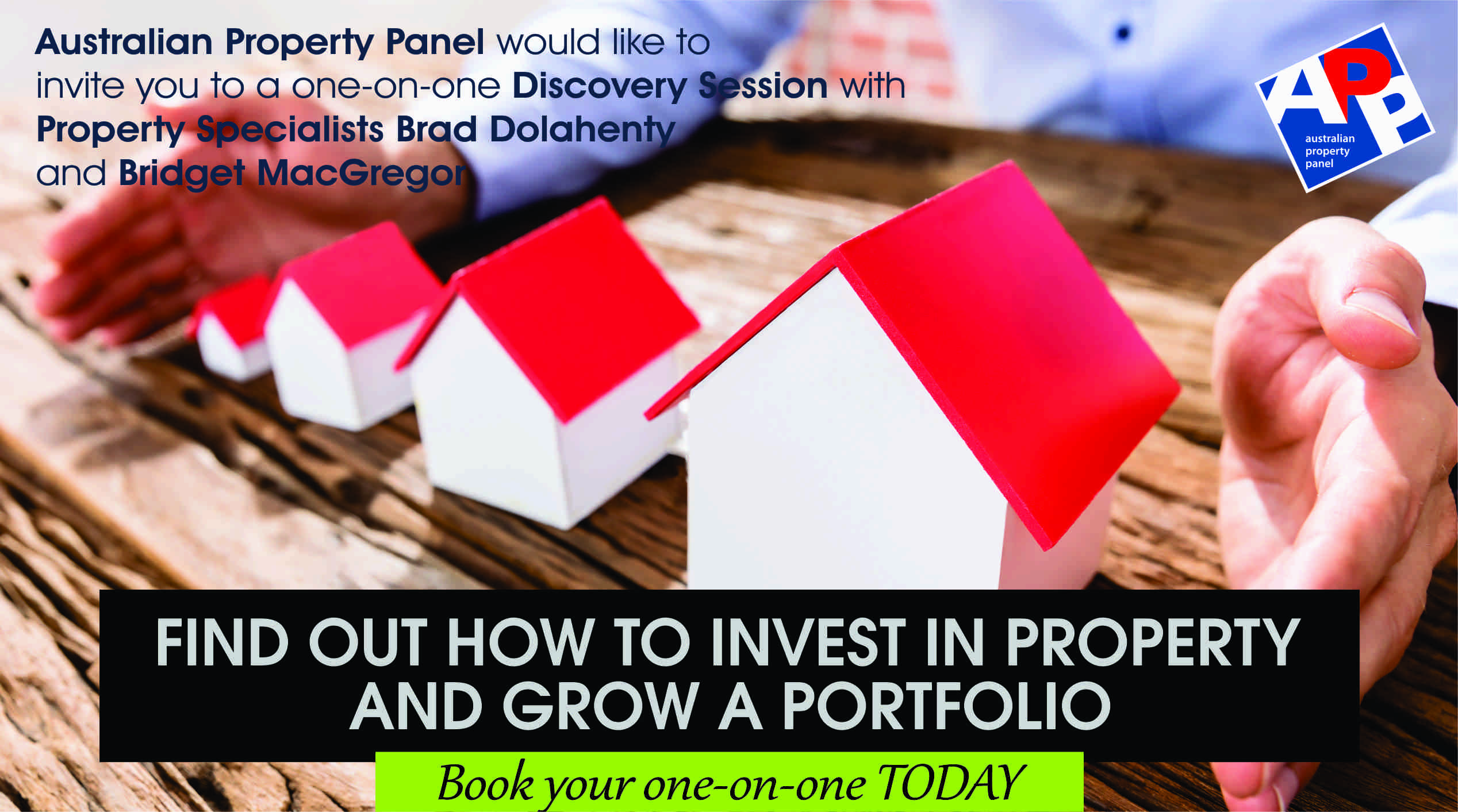 With limited spaces only, you are invited to a one-on-one Discovery Session with property specialists Brad Dolahenty and Bridget MacGregor from Australian Property Panel. There are limited appointments on Friday, 25 October & Saturday, 26 October 2019.
The agenda is completely open for you to have all your questions answered about investing in Property, but some of the topics you might like to discuss are:
Suggested Topics:
– The basics of property investing;
– What makes a good real estate investment;
– How to structure a multi-property portfolio;
– How to finance & protect your investments;
– Use all your tax to help pay for your property;
– Purchase with no money down;
– How to protect your principal home;
– The successful property investing principal of using capital growth to purchase more properties in a limited time;
Who are we?
Australian Property Panel is an independent investment property advisory company that has been successfully educating Australians for over 15 years.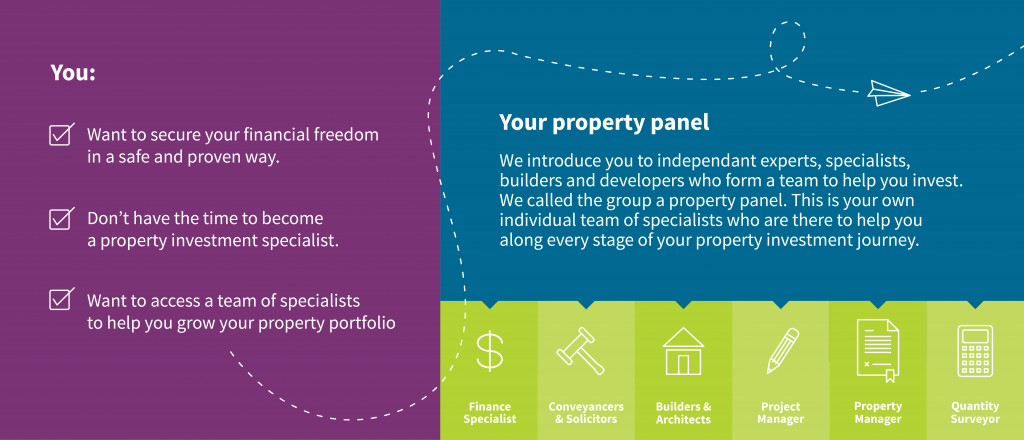 We partner you with a team of independent professionals, experts, builders and developers—your Property Panel—to help you invest wisely. Your Property Panel is there to help you along every stage of your property investment journey.
BOOK YOUR ONE-ON-ONE TODAY
Don't just take our word for it… 
Thanks for an easy build! I wanted to provide you with some feedback regarding the process that was undertaken regarding the recently completed house at Ormeau Ridge. I have been absolutely thrilled with the efficiency and communication that you have provided over the course of the last 16 weeks!
Two co-workers have built houses during the same period with other providers and have had delays, poor communication, poor attitudes and hidden costs. I can't comment on whether this was the fault of the builder but it really stood out just how smooth and painless this build was for me. Being able to show pictures of the build in progress at every draw down stage was cause for envy in the office! And I loved that I could see the progress without having to worry about taking time off work to go down to the site.
While I understand that I bought off-plan, and made no changes I really appreciated the the level of communication and the notifications of when you needed something from me. Emma and Bridget, I think this is a great tribute to the relationships that you build with your providers. G. Lidster
I have and will continue to recommend APP. I cannot praise Emma Herbert, Bridget Headland and all the team from Australian Property Panel for the help they have provided throughout the purchase and build thus far of our first investment property. I describe the whole process as an open children's book, from the first page to the last there are many questions that arise as a first time property investor, the APP team have always provided a clear, prompt and meaningful answer to make reading and understanding the book so much easier. When a business model revolves around expansion by referral you can only expect to receive the best advice and assistance possible. I have and will continue to recommend Australian Property Panel to all my friends and family as I am extremely confident their experiences will be as pleasant as mine so far. Thank you to all the team at Australian Property Panel. James & Amanda
I wanted a seamless, hands-free process… I've known Emma and Bridget now for around 3 years, flying up each year in march for their annual International Womens Day Luncheon. I met them through a friend whom has invested a few times already through Australian Property Panel. The process started over a year ago expressing my interest to invest at the ripe age of 38 as a first time investor and owner. My main choice to choosing women's property panel was to have a seamless, hands free process – as my job can be demanding & heavy, my time to manage the ins and outs of a new investment property wouldn't have been there. Cue in Bridget & Emma …. Bridget, Emma and I spoke of what was needed in terms of a deposit. Bridget moved forward preparing all the finance paperwork, Emma charged forward finding a new area of opportunity to build in up in Queensland. From paperwork, builders, solicitors, property managers… to be honest I wouldn't have a clue how many people have been involved, Emma & Bridget (and team) have managed 95% of all the hard work, whilst I've had the end result I've wanted of just signing paperwork and getting on with business in Sydney. In 2 months the house will be finished, and I still can't believe this is happening, but it is. I'm not only lucky enough to have Emma and Bridget as my property/financial advisors, but now it's been so long, i also consider them friends. Thanks team APP…… Cue a glass of champagne? – Giulia S