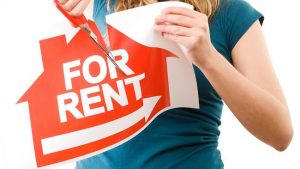 So the suburb you've invested in now has five other properties for rent just as your property is being completed. They are all being advertised for the same rental amount and you run the risk of your property being vacant for 6 weeks until a suitable tenant is found. How can you get your property rented sooner?
If your property is worth $450 per week rent and it's vacant for six weeks, it has essentially cost you $2,700 in lost rent. Here's a couple of simple strategies to make sure this doesn't happen to you:
Drop the rent by $20 per week and look to get it rented sooner. If the property rents straight away, on a six month lease it has cost you $520 but has got you a tenant sooner.
Offer a discount for paying in advance. This works particularly well for tenants who have their rent sponsored by their employers.
Look to value-add by offering a lawn-mowing and gardening service for the first six months. This will usually only cost around $20 per week, ensures the property grounds are well maintained and could very well become an arrangement your tenant wants to continue with (and pay for themselves) after the six months has ended.
Regardless of which option you choose, or if you have another option in mind, don't simply be satisfied with joining the list of vacant properties. Work with your property manager to do something to make yours stand out from the crowd and get your property rented sooner.
If you've got more questions, then please visit our FAQ's page or contact us here.
Posted by Andrew Jackson on 2 September, 2017 9:20 am

Share on Facebook