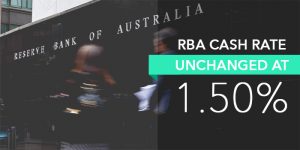 We've seen a lot of highs and lows in the property market during our time. One thing we've come to realise is that when you take a long-term view, there's no bad time. That being said, some times are better than others. People always ask, when is the best time to invest in property?
For instance, right now we're seeing record low interest rates for borrowing, with the RBA keeping the cash rate at 1.50% during its January meeting. To put this in perspective, the average rate since 1990 is around 4.8%.
To some this may not seem like much, but here's some quick maths. Let's say the bank is currently offering an interest rate of 4%. With the average RBA rate higher by 3.3%, then this relates to a bank rate of 7.3%, not including any increases by the banks greater than the RBA rate. If you take out a $400,000 mortgage paying interest only, then this difference is $13,900 a year. This is a saving not to be sneezed at!
Long Term VS Short Term
If it's so good, why isn't everyone buying property?
The counter arguments to buying now revolve around two separate issues; house prices and future interest rate rises. At their heart, these boil down to long term vs short term investing. For building a property portfolio, we at APP are always looking at the long term. That means we consider where you want to be in ten, fifteen, twenty years' time and work towards achieving these goals.
First off let's address the housing price argument. No matter when you buy, someone will always say that houses are too expensive. Such and such suburb has had its jump, the bubble has popped, no-one can afford higher prices. These are all short term thinking. When you look long term, housing prices are always increasing. If you're holding a property, then short term fluctuations don't matter. How often do you hear someone say they wished they bought a house ten years ago? Don't wait and become that person. With the right advice you can always find properties with long term growth.
The second argument is that interest rates are only going to increase. This one has merit, as it's hard to imagine interest rates staying at record lows for the rest of eternity. However, the only way this is going to affect you is if you overextend your finances. With careful planning, you can avoid future interest rate shock. And if you are thinking of investing in property in the future, why not keep that extra $14k in your pocket for the next couple of years.
Take advantage now.
So what should you be doing now? If you haven't already, you should take the time to consider your financial future. The earlier that you start yourself on the right path, the earlier you can achieve your desired lifestyle. At Australian Property Panel, we give you access to experts covering every facet of property investment. We provide you with the information you need to build a multi-property portfolio. Don't miss out on this great opportunity to start yourself on the road to financial success and come along to one of our free workshops to get started now.
If you've got more questions, then please visit our FAQ's page or contact us here.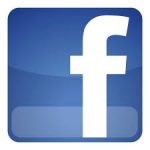 Share on Facebook
Posted by Brad Dolahenty on 9 February, 2017 10:51 am