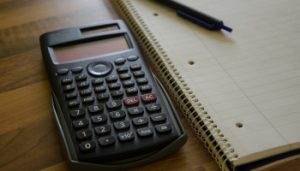 Some clients can be funny with numbers. And investing really is about the numbers.
I have a friend who won't drive a car if the number plate adds up to 13, while another refused a block of land because it didn't have an 8 in the lot number.
Superstitions aside, the real numbers investors should be concerned with are far more important. Here's just a few to be thinking about.
The amount of weeks that your property is rented per year. The more weeks your property is rented the better the rental yield. Vacant properties only cost you money so lease it as quickly as possible.
Six-monthly or twelve-monthly leases. Every time your lease renews, your property manager is likely to charge a lease renewal fee, so twelve-monthly leases will essentially halve this cost.
A depreciation schedule, completed by a qualified quantity surveyor, could be the best money you'll ever spend on your investment property. It will usually provide you with some big numbers to apply to your tax return for every year you hold your investment property, especially if it's a newly built one.
Every two years, sit down with your mortgage broker and ask them to do two things for you. Firstly, review the valuation of your property to consider what equity has been built during this time, and secondly to review the interest rate you are paying on your investment loan. The combination of equity growth and a reduction in your interest rate could very well provide you with an option to reinvest into another property.
If you've got more questions, then please visit our FAQ's page or contact us here.
Published by Andrew Jackson, SA Property Panel on 2 May, 2017 10:04 am

Share on Facebook