Port Macquarie | Find out how to invest in Property
13 September @ 12:00 pm

-

14 September @ 12:00 pm

AEST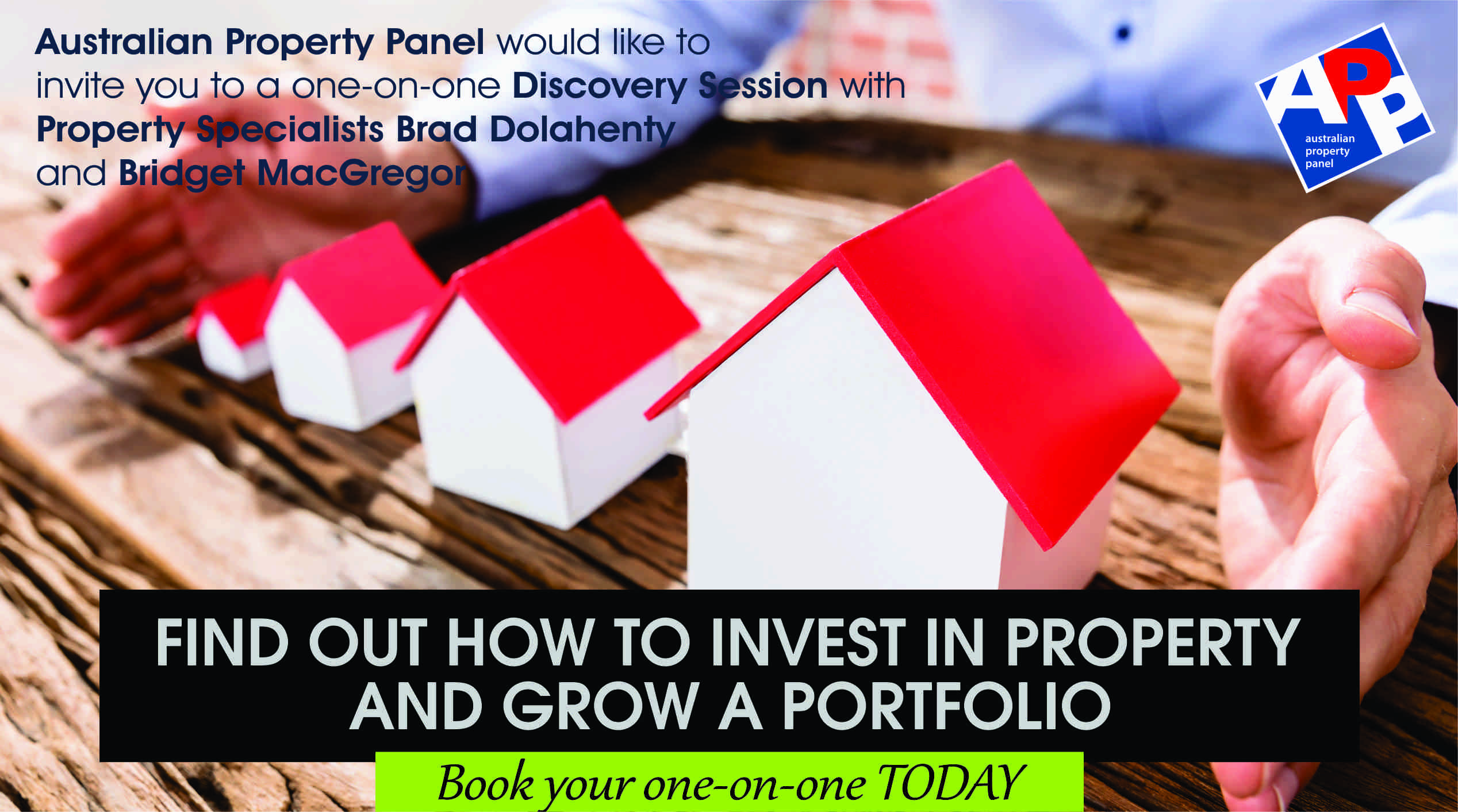 With limited spaces only, you are invited to a one-on-one Discovery Session with property specialists Brad Dolahenty and Bridget MacGregor from Australian Property Panel. There are limited appointments over 2 days on Friday, 13 September and Saturday, 14 September 2019.
The agenda is completely open for you to have all your questions answered about investing in Property, but some of the topics you might like to discuss are:
Suggested Topics:
– The basics of property investing;
– What makes a good real estate investment;
– How to structure a multi-property portfolio;
– How to finance & protect your investments;
– Use all your tax to help pay for your property;
– Purchase with no money down;
– How to protect your principal home;
– The successful property investing principal of using capital growth to purchase more properties in a limited time;
Who are we?
Australian Property Panel is an independent investment property advisory company that has been successfully educating Australians for over 15 years.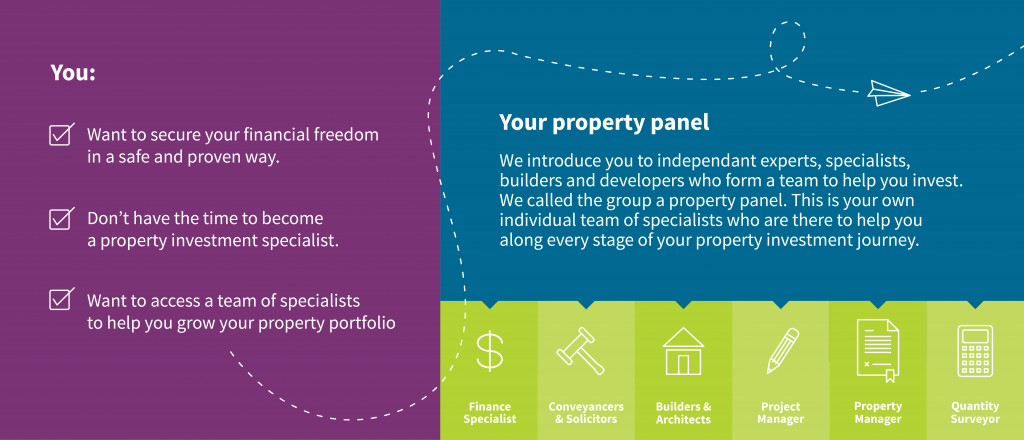 We partner you with a team of independent professionals, experts, builders and developers—your Property Panel—to help you invest wisely. Your Property Panel is there to help you along every stage of your property investment journey.
BOOK YOUR ONE-ON-ONE TODAY
Don't just take our word for it… 
Thanks for an easy build! I wanted to provide you with some feedback regarding the process that was undertaken regarding the recently completed house at Ormeau Ridge. I have been absolutely thrilled with the efficiency and communication that you have provided over the course of the last 16 weeks!
Two co-workers have built houses during the same period with other providers and have had delays, poor communication, poor attitudes and hidden costs. I can't comment on whether this was the fault of the builder but it really stood out just how smooth and painless this build was for me. Being able to show pictures of the build in progress at every draw down stage was cause for envy in the office! And I loved that I could see the progress without having to worry about taking time off work to go down to the site.
While I understand that I bought off-plan, and made no changes I really appreciated the the level of communication and the notifications of when you needed something from me. Emma and Bridget, I think this is a great tribute to the relationships that you build with your providers. G. Lidster
Australian Property Panel has given Shirley and I the confidence to invest in our family's future with property. The personalised attention we have been given is highly trusted and valued. As beginners in the property investment game both Bridget & Emma explained things in a down to earth manner and with succinct clarity. We can't tell enough people about Australian Property Panel and we are excited at the idea of developing our property portfolio with them. Their genuine generosity speaks volumes about them personally, we have been overwhelmed every step of the way and it feels fantastic! Chris & Shirley.
I found the whole process VERY easy… as I said yes, I was kind of thinking can it really be this easy? To be honest it felt a little "too good to be true" and I probably would have been suspicious if it had been someone I didn't know well. I appreciated all the up front information on the property and the work it saved me. The rental appraisal was also very helpful (will be interested to see how the actual rental income aligns). Ariane P