We like property. We like it a lot. But it's a big mistake to think property investing is a walk in the park and without risk. Investors can get burned in so many different ways. Many so-called advisors in the real estate property market don't often talk about what could go wrong – the difficulty in getting tenants, dodgy tradesmen who have stuffed up your repairs, the stress of meeting your monthly financial obligations. Instead they present the highlight reel of huge rental returns, huge capital growth, and huge profits. Unfortunately, the truth about property investing is somewhere in the middle and a colourful mixture of The Good, The Bad and The Ugly.
Here's our Top 10:

1). THE GOOD: Property is a reasonably easy asset to understand and get in to.
You can see it, touch it, walk around in it. You don't need a 60-page prospectus to figure out what you are buying. Choose to either invest in a house, a unit, a commercial shop or factory, or a mixture of all. There are no complicated steps you need to take to get in to property. You organise your finance through a reputable Mortgage Broker who will source the best possible package and interest rate and help you get the paperwork in order to organise finance approval. Once you know what you can afford to buy, you're on your way to finding the right property. This is where you might need to enlist the help of a property specialist. If you and your team thoroughly do your due diligence in terms of getting inspections and comparable valuations, there's little risk of buying a lemon or overpaying.

2). THE BAD: You could pay more than you should.
If you do the selection process by yourself and, despite all your due diligence, you let emotion creep into your purchasing decision you could find yourself buying the fancy and way more expensive property. With its gourmet kitchen, spa bath and fireplace you can imagine yourself living in it, while not considering what the majority of tenants in Australia can afford. Your emotional betrayal has seen you pay more than you should have for the house, without the offset of being able to recoup a higher rental yield by a smaller number of potential tenants. Emotion in property investing is bad. To avoid the emotional wild card, get someone else to work with you in the selection stage to be your common-sense sensei.

3). THE UGLY: Maintenance can eat into your rental income.
Showers leak, dishwashers break, paint gets chipped, lights stop working. It is fair to say that the older the property the more repairs you'll be up for as fixtures wear out and fittings break. Brand new properties will afford you a lovely buffer period of building and appliance warranties, but in time gutters will leak and carpets will need replacing. Be prepared to factor into your budget a percentage of your rent to cover repairs and maintenance.

4). THE GOOD: You have stability.
Real estate is less volatile than shares or mutual funds, especially is uncertain economic times. Even though "bubbles might burst" in some Australian markets, the continuing demand for housing fuelled by strong population growth ensures that property prices are supported. The real fear is a reduction in price. However, the price drop isn't actually a reality until you decide to sell the property. If the property was purchased correctly and has been able to generate a healthy cash flow, the investment can be sustained until the price goes back up again.

5). THE BAD: It's expensive to buy and sell properties.
To get in, it costs you a good whack for a deposit – a good start is 20% of the purchase price. Then there's stamp duty, legal fees, property searches and valuations, and mortgage insurance if you don't meet your lender's comfort zone of 20% deposit. And then to get out you'll have to pay an agent's fee to sell your property, more legal fees and capital gains tax on any profit you make. One way to save a bunch of money is to build a house on a good block of vacant land. You'll only pay stamp duty on the land purchase rather than on the total purchase price of an already-constructed home.

6). THE UGLY: Finding the right tenant might take longer than you want.
Vacancies are a fact of owning-investment-property life. Tenants come, and tenants will go. Even in the most in-demand and tightest rental markets you will occasionally experience an empty house. The best property in the best location is not immune to this unpleasant reality. As they say, timing is everything. For example, you do not want to be looking for tenants in the December/January period. Everyone is distracted, in transition, or worse, competitively looking for properties to settle in before the new school/work year. Get ahead of the game and time your leases to fall outside holiday periods and seasonal influences. A good property manager will help you understand the highs and lows in your market.

7). THE GOOD: Your Tenants and the Taxman will help pay off your investment.
Depending upon how much you have borrowed, your weekly rental income from your tenants will go a long way to meet your mortgage payments. And the interest you are charged, along with a whole slew of other expenses such as depreciation, property management fees, rates and repairs, all become tax deductions. This will considerably reduce your tax bill and improve your cash flow. A quantity surveyor will prepare a depreciation schedule. A good accountant can help you cut your tax expenses by thousands of dollars.

8). THE BAD: Tenants disproportionately have more rights than landlords.
Tenants have rights, and once you have tenants installed in your property it essentially becomes their home and not yours. You can't make any changes to the property or even drop in for a casual inspection, without providing ample notice. And if something breaks on the property such as a dishwasher or microwave oven then you are obliged to replace it, if it formed part of the original leasing arrangement. Your property manager is your eyes and ears for the health and well-being of your investment property, so choose a good one. Regular inspections are a must – at least 3-4 each year – to keep on top of the overall condition of your property. There's nothing worse than getting to the end of a lease to discover that your lovely house has been used and abused badly. Negotiating what is fair wear and tear and what is negligence from the tenants at the end of a lease can become a nightmare.

9). THE UGLY: Your property could get damaged, flooded, or catch fire.
Gotta love Australia's extreme weather conditions. Firstly, don't buy a property in a flood-prone area. Most local councils will have these areas zoned as such, so look elsewhere. And try to avoid dodgy tenants. Whilst every care is taken to screen potential tenants, sometimes you only discover the bad ones when it is too late, when they've left your property owing 4 weeks rent and walls that look like someone used them for batting practice. Fire, floods, storms, accidental damage and malicious damage are a fact of life and property investing. Plan for the worst and hope for the best. Get a good Landlord Insurance policy that will cover you for all contingencies, as well as loss of rent while making repairs after a major event.

10). THE GOOD: Property offers predictability and can make you rich.
Property is undoubtedly more predictable and makes more millionaires than any other asset class. With a well-chosen property you can look out to the future in 2 years and make a fair assessment on the direction the market pressures will be pushing, unlike the share markets where anything could change within seconds. Fortune Magazine has famously touted that 97% of all wealth was either created or held in property. But property is not a get rich quick scheme. Property investing is a long game, but a worthwhile one.
So there you have it. The trick with property investing is to ask the right questions of the right people and surround yourself with people that know more than you do. Listen to what makes sense, what seems non-sensical and what seems too good to be true.
This is Chairman Pom, signing off…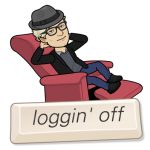 Share on Facebook