Darwin | Find out how to invest in Property
15 November, 2019 @ 12:00 pm

-

16 November, 2019 @ 10:00 pm

ACST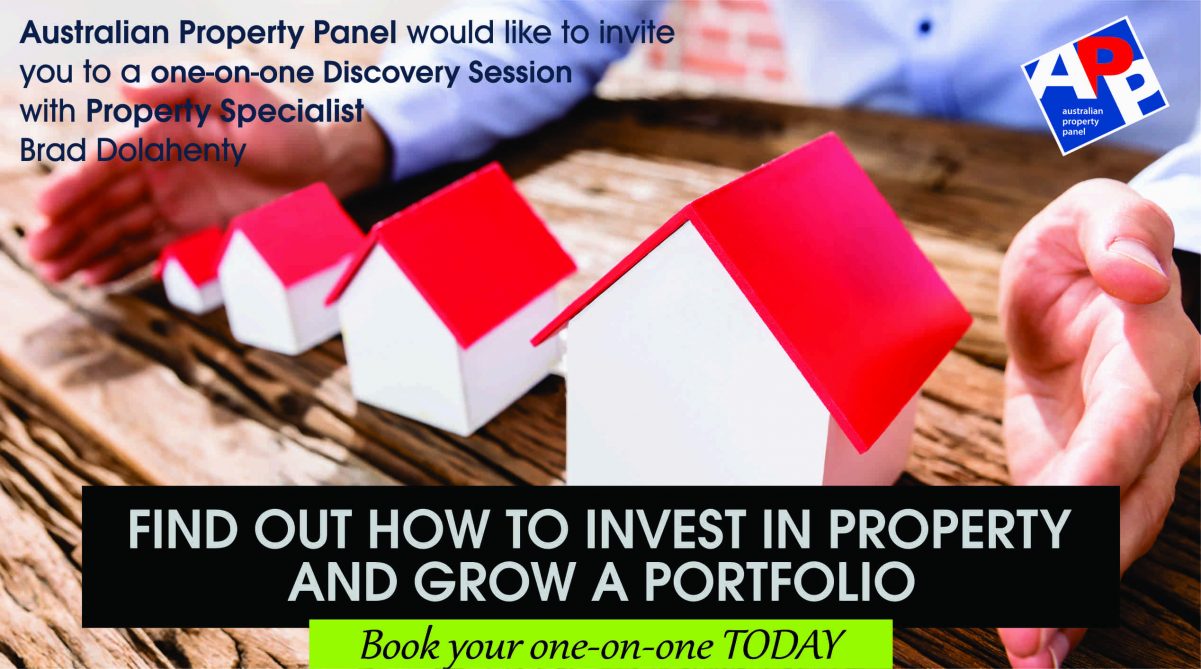 With limited spaces only, you are invited to a one-on-one Discovery Session with property specialist Brad Dolahenty from Australian Property Panel. There are limited appointments over 2 days on Friday, 15 November and Saturday, 16 November 2019.
The agenda is completely open for you to have all your questions answered about investing in Property, but some of the topics you might like to discuss are:
Suggested Topics:
– The basics of property investing;
– What makes a good real estate investment;
– How to structure a multi-property portfolio;
– How to finance & protect your investments;
– Use all your tax to help pay for your property;
– Purchase with no money down;
– How to protect your principal home;
– The successful property investing principal of using capital growth to purchase more properties in a limited time;
Who are we?
Australian Property Panel is an independent investment property advisory company originally based here in Darwin, that has been successfully educating Territorians for over 15 years.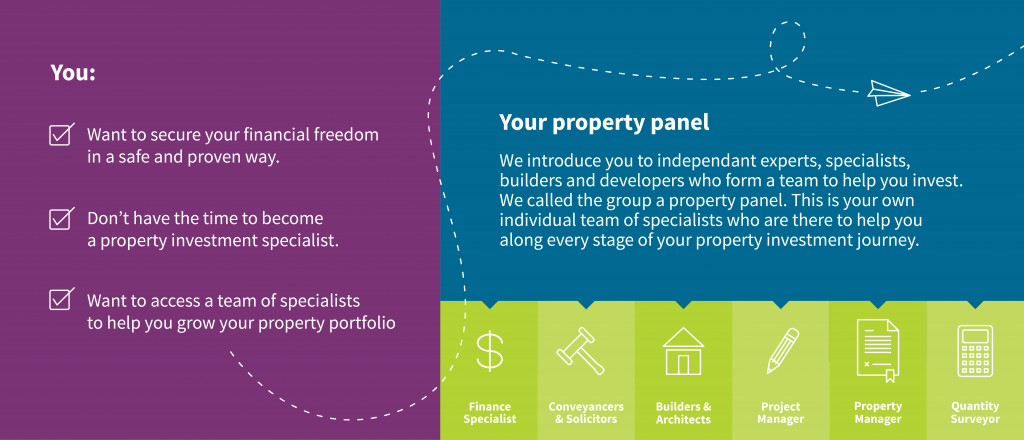 We partner you with a team of independent professionals, experts, builders and developers—your Property Panel—to help you invest wisely. Your Property Panel is there to help you along every stage of your property investment journey.
BOOK YOUR ONE-ON-ONE TODAY
Don't just take our word for it… 
So easy and streamlined. The team at APP has been amazing. In August 2015, my partner and I attended one of their workshops. Since then, I have been able to purchase a block of land, had a house constructed and tenants installed in June this year. All these steps were made so easy and streamlined. It was a very well organised process; from identifying the site, engaging a builder, arranging finance to the final handover. Everything was handled in a very efficient and professional manner. It was a one-stop shop and all I had to do was sign the documents as required!
I highly recommend the services of these experts who have made it a very pleasant experience because they are great and friendly group of people! Kathryn, Darwin NT
3 Properties in 18 months… and more planned. After attending an obligation free information night at APP we were both very motivated. We had always wanted to get started in property investment, and although having done lots of previous research before, we didn't know exactly how to get the ball rolling. It didn't take long for us to feel comfortable and confident with APP and the principles behind them. Within 18 months we had purchased 3 properties and are still keen to purchase more going forward.
The process has been very smooth, structured and professional. All our correspondence with staff has been very pleasing and easy to deal with.
We recommend making an appointment or attending an information night to see just how stress-free property investing can be! Adam & Sarah, Darwin NT.