Port Macquarie | Property Millionaire's Boardroom Brief
27 February @ 6:15 pm

-

8:30 pm

AEDT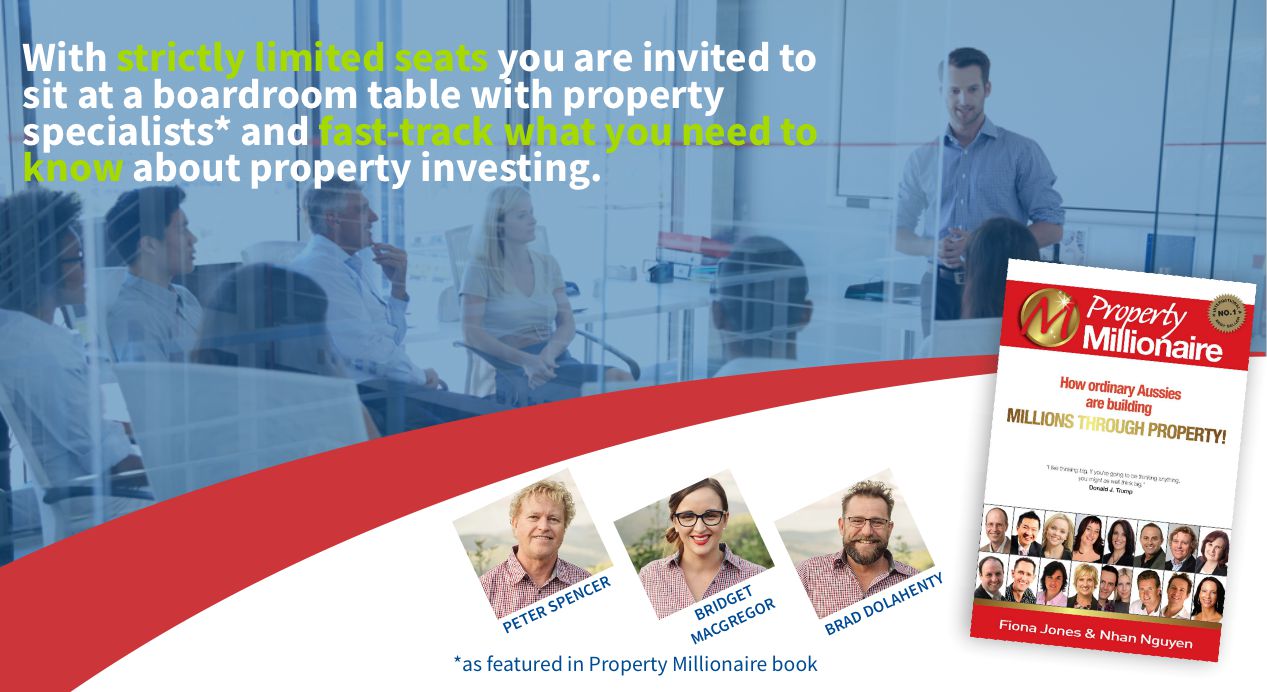 Here's an opportunity to sit at a boardroom table with property specialists and fast-track what you need to know about property investing.
Learn the secrets from property millionaires on how to invest in property, how to access opportunities and take advantage of Government tax incentives.
Only 7.9% of Australians own an investment property and less than 1.5% own two.
Is this because A). over 90% of Australians don't want to, B). because they can't, or C). because they don't know how? An educated guess would be because of either B or C.
Would you be surprised to learn that for as little as $50 per week you can own your own investment property? No bull, you can.*
Do you want to know the secret how to create your own property investment portfolio?
Well for starters… redirect your tax into your home loan to eliminate mortgage debt in under 10 years.. Imagine saving up to 50% of the tax you currently pay. Say, what?
If you earn $100,000 p.a then you will pay close to $25,000 in tax – that's 25% of your income. If you could only pay the taxman $12,000 p.a, would that be a game-changer for you? Yep, I bet it would.
That's what thousands of savvy homeowners are doing every year. Most of them are normal every-day people – just like you.
Ever wonder why the rich get richer? The rich don't have a different system. They have access to the same opportunities and tax incentives that you do. There's simply those that use them… and those that don't.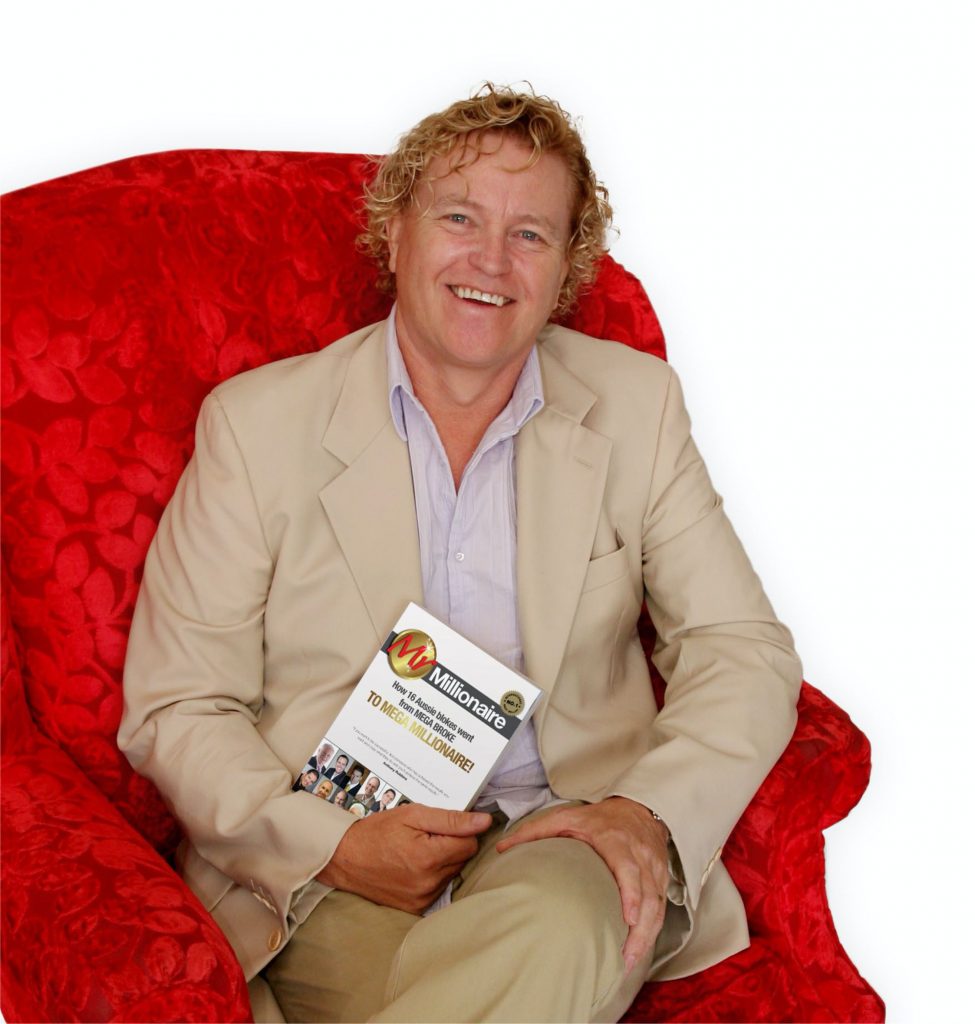 Property specialists and company founders, Peter Spencer and Brad Dolahenty, have helped hundreds of families successfully invest in property over their 20+ years of investing. Featured in Mr Millionaire and Property Millionaire, Peter and Brad will share with you their proven property strategies and give you some tips on how you can build a multi-property portfolio. Finance expert Bridget MacGregor will also be on hand to unravel the intricacies of effective borrowing.
Property investing isn't for everyone. But is it for you?
Do you want to create your own property investment portfolio, save tax and implement an action plan to get started building wealth?
Do you want to uncover the potential that lies in the equity you have in your existing home, and your most valuable asset: your income?
Would you like to find out what it might cost you to purchase and hold your own investment property?
Then read on…
The good news is you can create your own property investment portfolio. Start by coming along to our property investing boardroom.
With strictly limited seats you can meet experienced, knowledgeable professionals who have set themselves up for life. You've got questions? We've got answers.
No hooks, no catches, nothing to buy…
We make knowing the property market our business and use a tried and tested system for identifying ideal investment properties with a focus on capital growth. And you will never pay us a cent for sharing our knowledge. That's a promise.
Now it's up to you.
*You're on track to be in the top 8% of all Australians as long as you have a combined household income of at least $120,000 and you own a home with LVR (Loan-to-Value Ratio) of less than 70%.
But don't just take our word for it… read what some of our clients have to say about us and how we have helped them realise their financial goals.
Reserve your seat at the boardroom NOW. Seats are strictly limited.